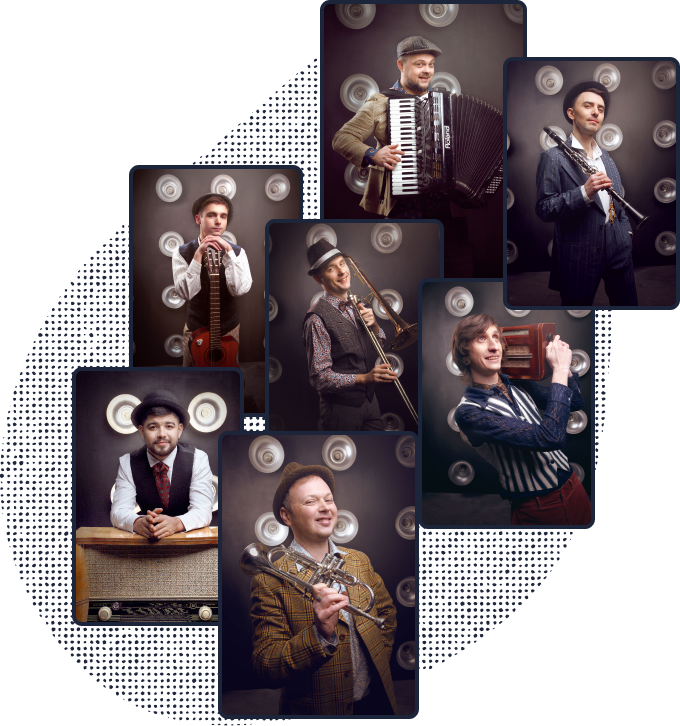 About our band
"In Odesa, people find togetherness. In Odesa, all will laugh and sing." Ukraine's Kommuna Lux validates these words from an old poem, performing their own style called "Odesa Gangsta Folk:" thrilling klezmer music and common gangster folk songs from their hometown, all with a dose of rocket fuel.
Odesites have always been known for their great tolerance, easy-going lifestyle, and very special sense of humor. This multicultural port city is world-famous for its significant Jewish culture and for being the birthplace of the Urban Chanson genre. The streets are rich with nostalgia and a bohemian Black Sea coastal vibe. These are set to a timeless new level by the vibrant performances of the lovely singer Bagrat Tsurkan and his charming musicians. Kommuna Lux plays joyful songs and melodies from Odesa and all Eastern Europe in spiced up arrangements.
wikipedia
Our latest videos
Watch our latest videos and feel the atmosphere of our performances! In this section, you will find our latest music videos, video interviews and footage from our concerts.
Future events
Our band is preparing for a tour that will cover several countries. We will visit different cities and festivals to offer our music to as many people as possible.
Latest news
Follow us to keep up to date with all our events and new song releases!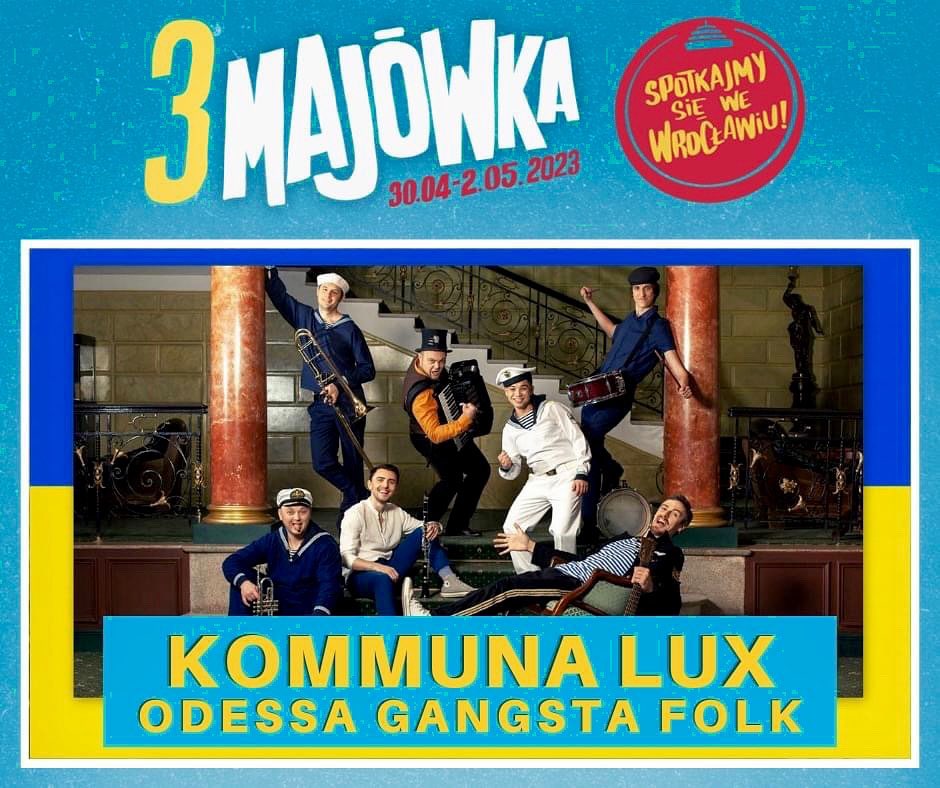 Festival in Wroclaw!
Friends, hello to everyone! We are breaking into your feed with cool news! From April 30 to May 2, 2023, ...
Read More
Our songs
Hear our music and feel its true power! In the section you will find our best compositions that we have created for you.
Newspaper
Since its inception, the group has been publishing its own newspaper annually. The idea to use this format and start this tradition was brought to the team by Rita Caterpillar, music manager and owner of the Caterpillar label.
Newspaper 2022
Newspaper August 2021